Company outings and (TYKY) wellbeing days in Nuuksio National Park
Organise an unforgettable company outing in a gorgeous lakeside log cottage in the lap of Nuuksio National Park.
Relax on your company outing or wellbeing day surrounded by Nuuksio National Park's natural beauty.
We are here to help you plan a successful team day or company outing at Haukkamäki. Nestled in the heart of Finland's stunning nature, comfortable in a gorgeous log cottage by the lakeshore.
If you need catering, we can provide everything from breakfast to dinner, along with invigorating activities ranging from hikes to bushcraft competitions and even ice carving courses.
Hawkhill's uniquely relaxing (TYKY) wellbeing days
A wellbeing day at Haukkamäki is a day spent in one of our gorgeous log cottages or our laavu wilderness shelter enjoying the lake, the sauna, the surrounding wilderness and the company of your friends and colleagues. We will help you organise a team day that will benefit you for years to come.
What is TYKY? Companies organise frequently different TYKY days to promote wellbeing at work. The word TYKY comes from Finnish words "ability to work".
Ideas for your company outing
In our experience, there are few better ways of fostering team spirit than experiencing nature together.
We help you come up with ideas and organise your company outing. For examples of company outings we have organised in the past, just look below.
Explore our full catalogue on our Activities in the Wild page.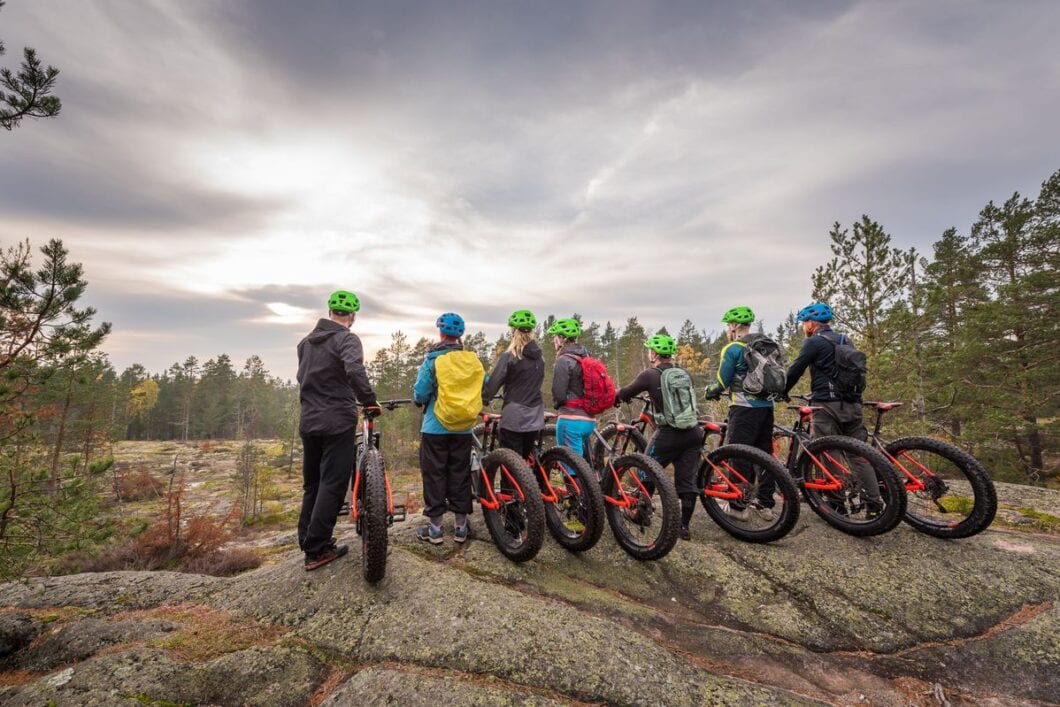 Example I: Summer outing
Conference cottage and its sauna and yard area from 8 a.m. to 9 p.m.
Morning coffee packed for your hike
Delicious soup or a home lunch + organic bread
Afternoon coffee + fresh traditional Finnish coffee bread
Independent hike along Haukkamäki's nature trail (1–2 hours)
Fun games (mölkky, darts, board games)
Sauna, swimming and rowboating
This company outing is appropriate for groups of 5–25.
Starting €135 per person, group of 15 (0% VAT)
Nothing brings the team together quite like a day spent in the lap of nature
Team days and TYKY and TYHY days are all about improving wellbeing at work. This includes things like building team spirit and finding common ground. When you spend time with your team surrounded by the tranquility of nature, you get to know them better and build connections that strengthen you as a team.
Example II: Relaxing TYKY wellbeing day
Conference cottage and its sauna and yard area from 8 a.m. to 9 p.m.
Morning coffee with a berry smoothie
Delicious soup or a home lunch with organic bread
Afternoon coffee with fresh fruit
Three-course dinner and evening entertainment
Relaxation in the warm embrace of a sauna and the refreshingly cool waters of the lake
Our TYKY day is appropriate for groups of 5–35.
Starting €189 per person, group of 15 (0% VAT)
Depending on the theme of your day, we recommend a number of guided activities for an additional charge, such as
A talk on wellbeing at work and reconciling work and leisure
Light or vigorous exercise around Haukkamäki and the surrounding nature of Nuuksio National Park accompanied by a wilderness guide
Forest yoga – suitable for everyone, no prior experience needed. Learn about the restorative power of nature.
Sauna, rowboating and relaxation
Whenever you organise a company outing, team day or TYKY wellbeing day in Haukkamäki's log cottages, you get a whole cottage all to yourself, along with its sauna and a stretch of lakeshore. A successful company outing could mean simply relaxing at the cottage together, enjoying nature and playing lawn games and darts.
The great part is that it can be whatever you want it to be!
Explore our log cottages and villas.
Dinner at the cottage puts the finishing touch on your day at Hawkhill
Dinner at your conference cottage completes a day of activities and relaxation together. You can choose to have our wilderness chef Anssi prepare a wonderful meal for you.
After you eat, you can enjoy the sauna and a dip in the lake.
Relax and reset in the heart of the forest
There has been no shortage of research into the health benefits of spending time in nature. Just 30 minutes in nature calms you down, lowers your heartrate and raises your spirits. This is why the forest is the perfect place for a relaxed company outing or TYKY wellbeing day! Cradled by Nuuksio National Park, Haukkamäki is located in Vihti, roughly one hour's drive away from Helsinki.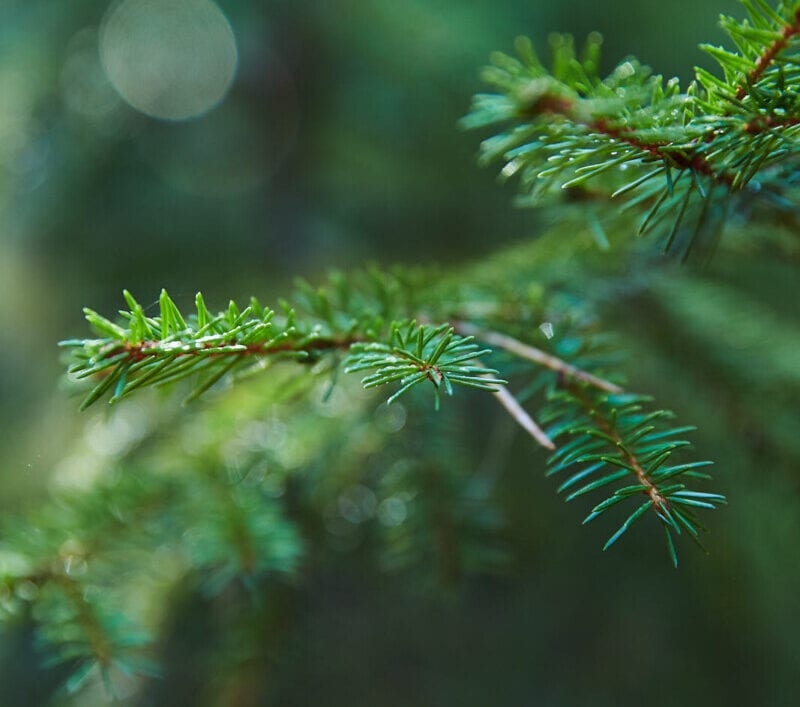 Company outings and TYKY wellbeing days | In the heart of nature in Nuuksio National Park | Hawkhill Cottage Resort